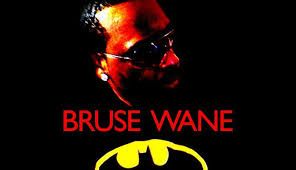 BRUSE WANE:
Now Booking dates for New York Hip Hop Giant Bruse Wane aka TheBatMan. Bruse Wane is a Jamaican born rapper that was raised in Soundview section of Bronx New York. His Current hit song "Killa Soundboy" Featuring Papoose is heating up the radio and tearing up the charts. It currently has over a quarter of a million views combined on Facebook watch the video Here.
Bruse Wane, established his name in Hip Hop with his remarkable collaborations with Duck Duck Records Hip Hop Legend Sean Price. Most notable on the the Hit song Venom, That featured the last verse ever writing by Sean Price and a notable feature by Big Puns Son Chris Rivers watch the video for Venom Here
BRUSE WANE FEATURING PAPOOSE "KILLA SOUNDBOY" OFFICIAL VIDEO
Bruse Wane VENOM FEATURING SEAN PRICE & BIG PUS SON CHRIS RIVERS.  
Bruse Wane FREESTYLES On Shae45 After Interview With THE Legendary DJ KAYSLAY.
Bruse Wane Featuring  Sean Pice "Beast Inside"
PROVIDED US WITH THE INFO BELOW IN YOUR E-MAIL
Your Name:
Company Name (If Applicable):
Location of Event):
Email Address:
Telephone:
Type Of Entertainment Desired / Exact Entertainer Desired:
Date(s) Entertainment Is Needed:
Type Of Event:
Approximate Entertainment Budget (Including All Misc. Expenses):
Number Of Attendees:
Send serious inquires and offers to Gold Standard Bookings Thatmusicpro@gmail.com