TICKETS ON SALE NOW FOR BRUSE WANE'S VIBEZ TOUR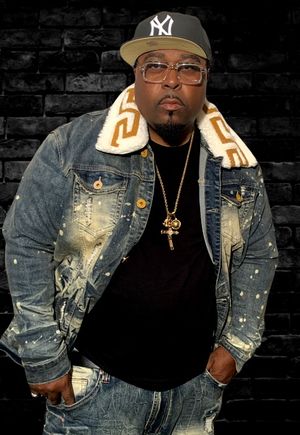 Gold Standard Booking Presents: Bruse Wane- Established his name in the Hip Hop industry by working with hard hitting artist like Papoose, Sean Price, N.O.R.E, Styles-P, and more, He has be featured on Dj KaySlay's shade45 radio show, and every prominent Hip Hop media outlet. He is also an affiliate of "The Universal Hip Hop Museum" He is heading to your town on his Vibez Tour. My real Hip Hop Heads Make sure your in the building for these great nights of Hip Hop music. He will be performing his bangers "Killa Soundboy", "Venom","Beast Inside" & more. Get your discounted tickets below just click on the purchase Button next to the location of your city. "All tickets full insured and refundable in the unlikely case of cancellation" Artist looking to open up contact thatmusicpro@gmail.com with your music and location.
BRUSE WANE - Live In Concert August 1st In Cincinnati Ohio 
Sun, Aug 1 @ 8:00PM  The Mad Frog, 1 E McMillan St, Cincinnati, Cincinnati, OH 45219 
$15.00  PURCHASE TICKETS
BRUSE WANE - Live In Philadelphia "Back To Business Concert" 
Wed, Aug 4 @ 8:00PM  kungfu Necktie, 1250 North Front Street , Philadelphia, PA 19122 
$15.00  PURCHASE TICKETS
BRUSE WANE - Live In Atlanta At The Eclipse The Haters Concert 
Sun, Aug 8 @ 8:00PM  ILounge, 1287 Glenwood Ave SE D, Atlanta GA, 30316 
$15.00  PURCASE TICKETS
BRUSE WANE -  Live In Concert At The Full Circle Concert 
Sun, Aug 15th  @ 8:00PM  The Starr Bar, Brooklyn NY, 10003 
$15.00  PURCHASE TICKETS
BRUSE WANE - LIVE In Concert At The Flame Spitters Concert
Friday August 27th @8:00pm RedDwarf 1011 McGowen st Houston TX
$15.00 PURCHASE TICKETS